July 3, 2023 6pm to 10pm
🎆 Join us for the Town of Swansboro's 2023 Independence Day Celebration and Fireworks Show along Swansboro's Historic Downtown Waterfront!
Admission is Free!
💃🏼 Enjoy live music starting with the 🇺🇲 National Anthem at 6 pm performed by 🤠 Velvet Rodeo, followed by 🎷 the TAMS jamming until 10 pm at the Harry C. Pugliese "Pug" Pavilion! 🥤 There will be a couple of food snack vendors and we encourage patrons to visit our 🥘 downtown restaurants. 🛣️ Street closures will begin at 3 pm until approximately 11 pm.
Hop on the golf cart shuttle that will be running from Swansboro Town Hall to the Visitor Center in Downtown Swansboro.
♿ Handicap parking at Town Hall.
Street closures are from 3 pm to 11 pm - as follows:
Front Street – from Main Street to Church Street
Church Street – from Front Street to Water Street
Water Street – from Church Street to Main Street
Main Street will be closed at Water Street for eastbound traffic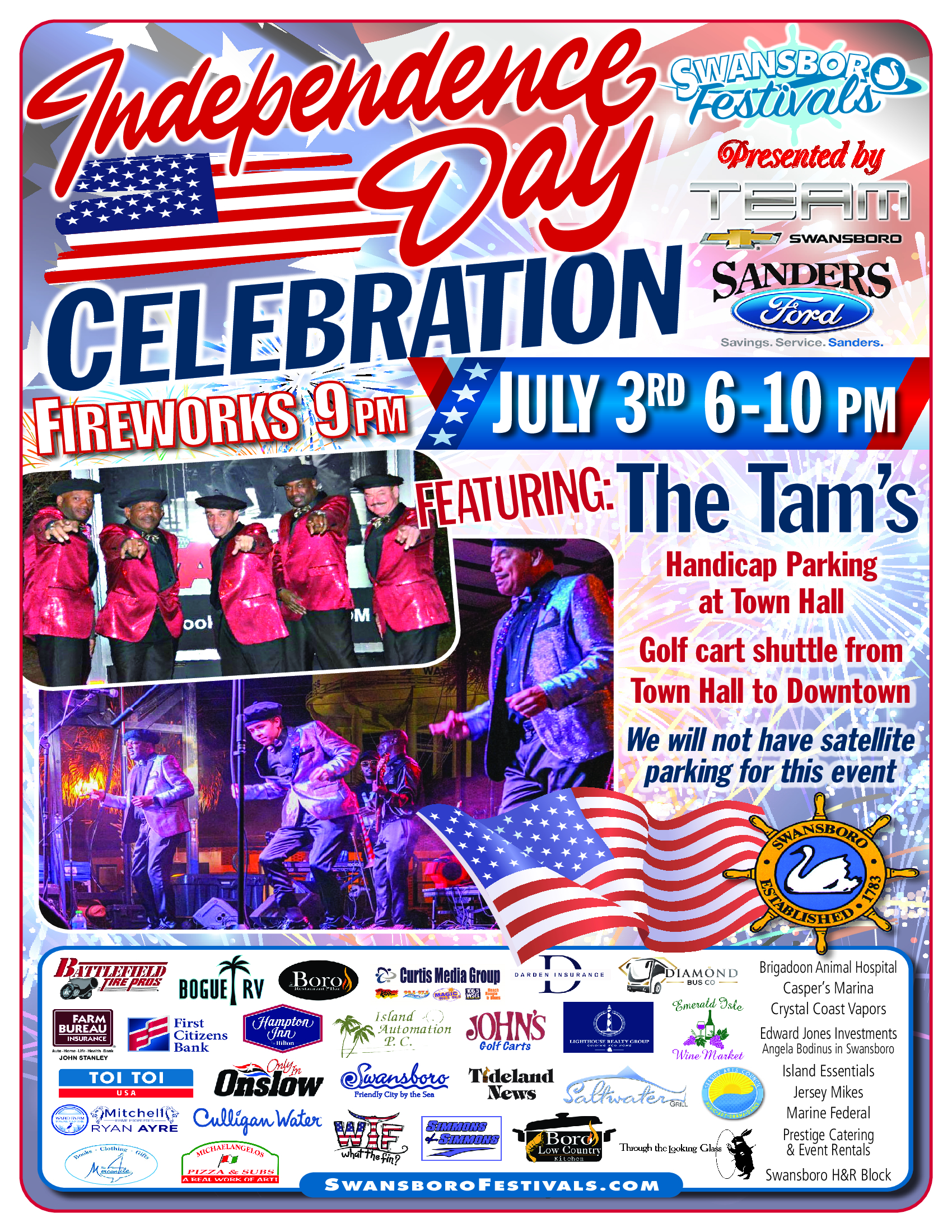 Plan Your Summer Getaway to Swansboro!
It's a perfect time to plan your adventure and discover the charm of our quaint and historic coastal town. Book your stay at our award-winning Hampton Inn & Suites Swansboro or at one of our Airbnbs, VRBOs or Vacation Rentals!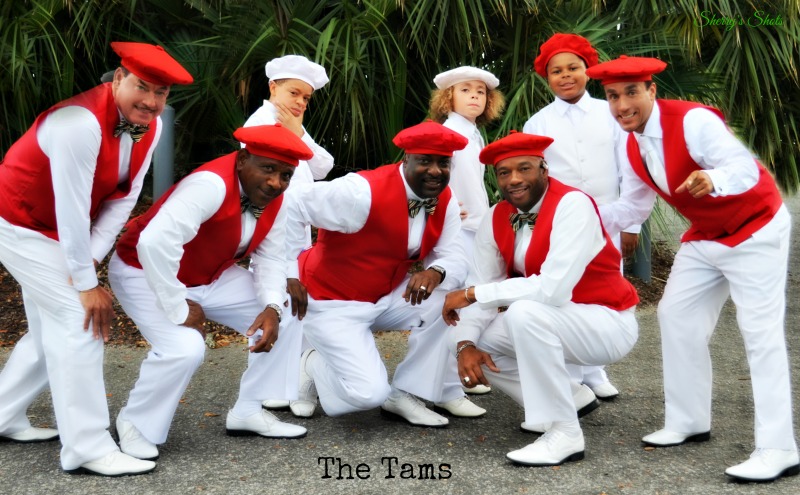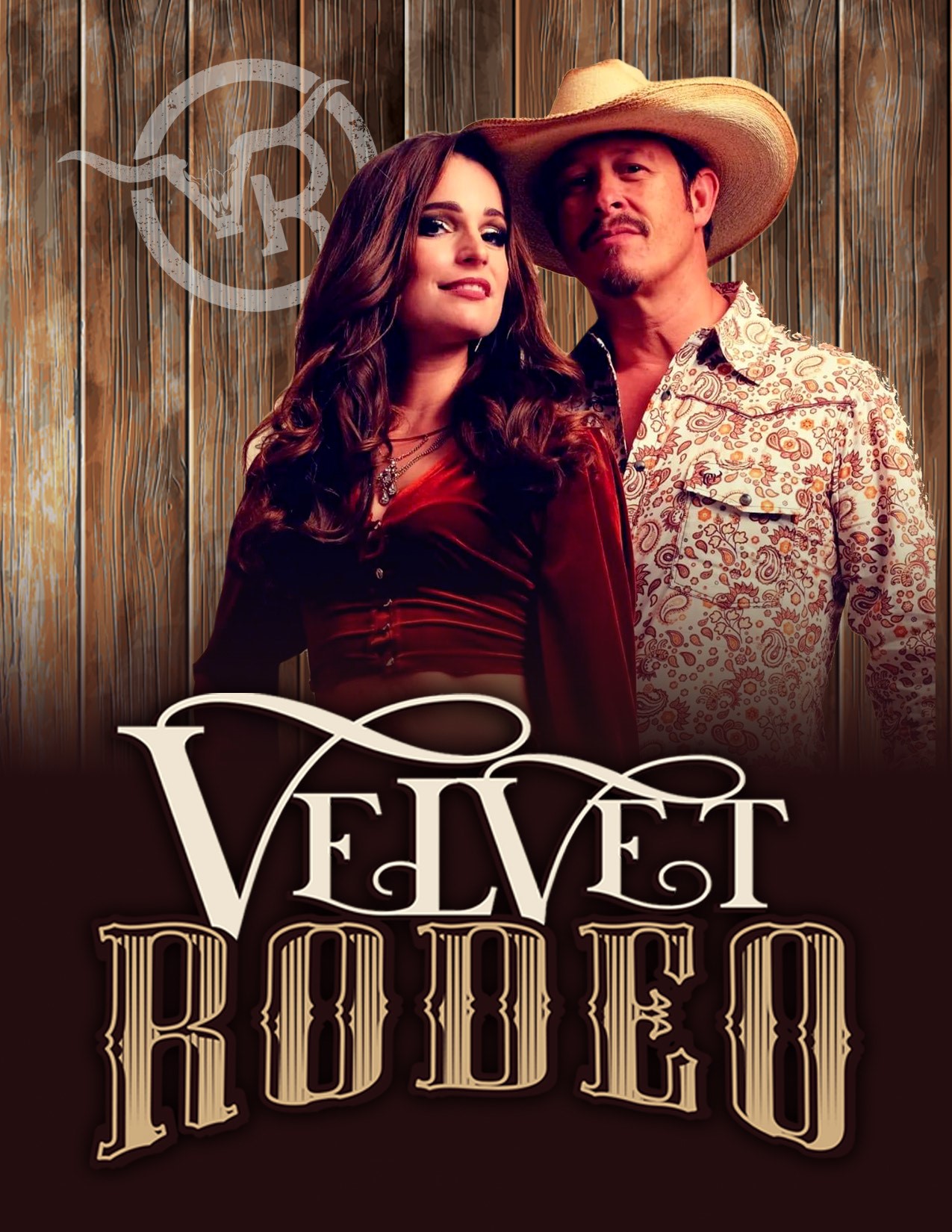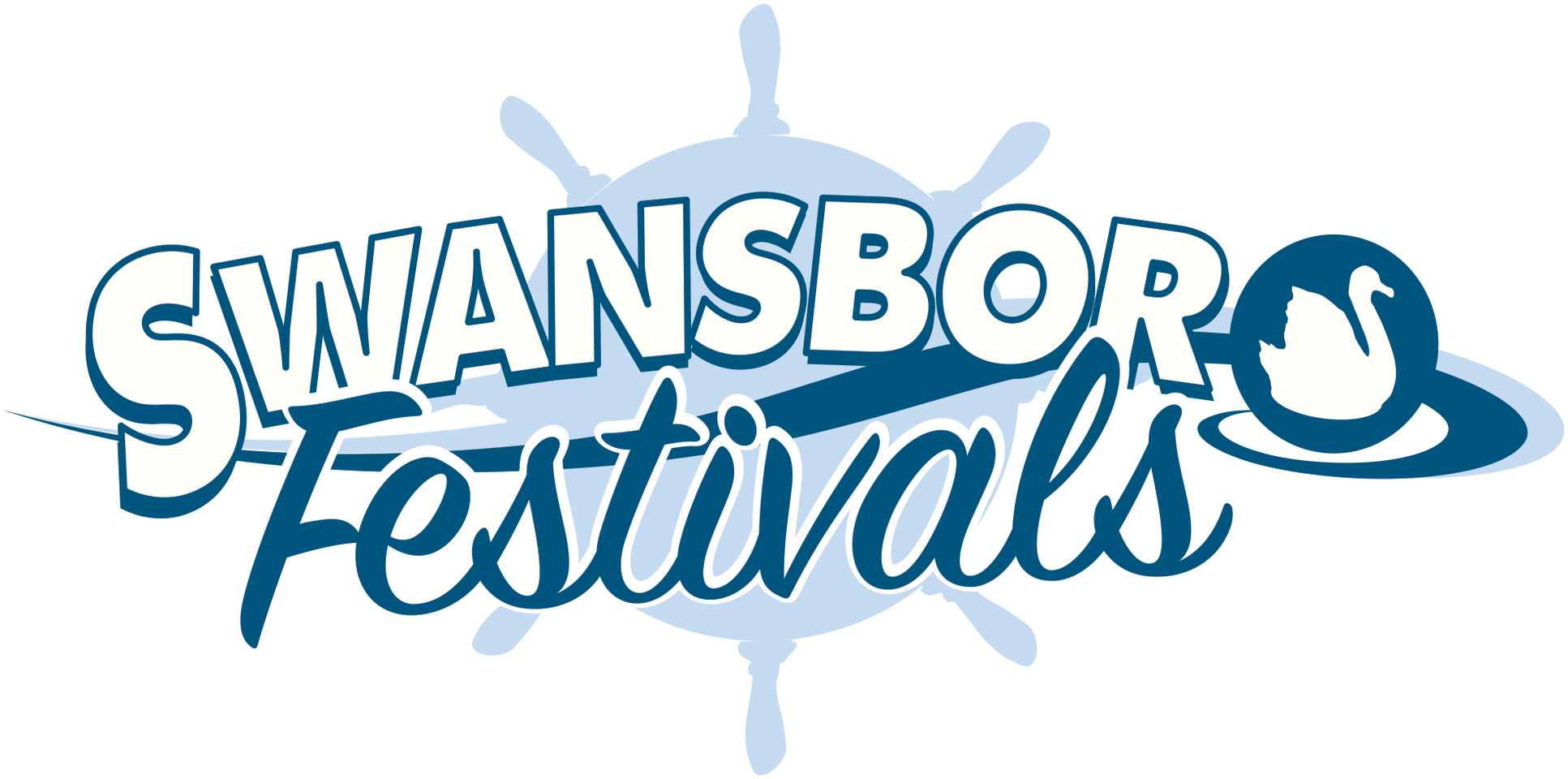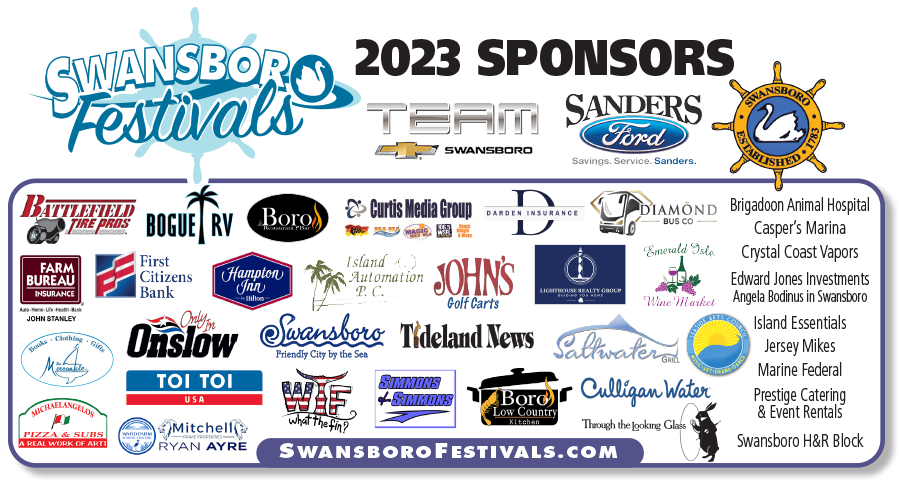 For more information on the Swansboro Festivals please visit swansborofestivals.com or call 910-326-2600.  Like Swansboro Festivals on Facebook for up-to-date festival information or visit www.swansborofestivals.com.