A variety of town parks dot the Swansboro area landscape, providing a never-ending opportunity to experience your coastal environment up close and personal. Waterfront parks include Bicentennial Park, Ward Shore Park, and Riverview Park.
Swansboro Municipal Park 
& Community Center
830 Main Street Extension

Swansboro, NC 28584

(910) 326-2600
The Swansboro Municipal Park is an 18-acre community park and recreation center complete with ball fields, tennis courts, a skateboard park, a basketball court, a play ground, and a fitness/hiking trail.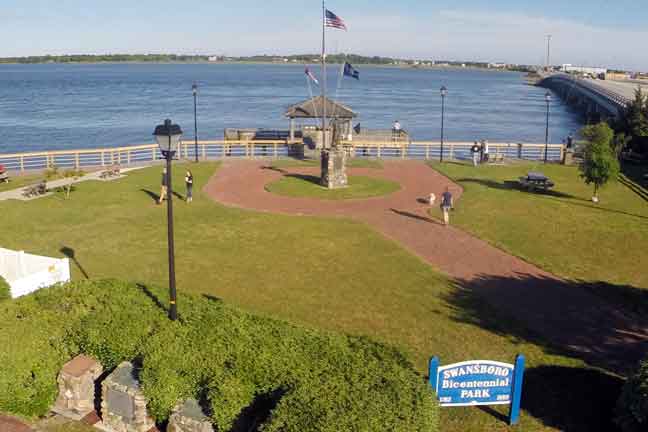 Bicentennial Park
104 E Corbett Ave,
Swansboro, NC 28584
(Front Street/Highway 24)
Located on the shores of the White Oak River along the Swansboro waterfront. This attractive and popular facility includes a fishing dock, kayak launch, picnic facilities, brick walkways, a boardwalk, benches, historical information, and restrooms.
Riverview Park
320 Corbett Avenue
Swansboro, NC 28584
Features elevated shoreline walkways along the White Oak River and an excellent view of Jones Island. This park has two covered observation shelters and three picnic shelters. Interpretive signage about the coastal environment is along the walkways.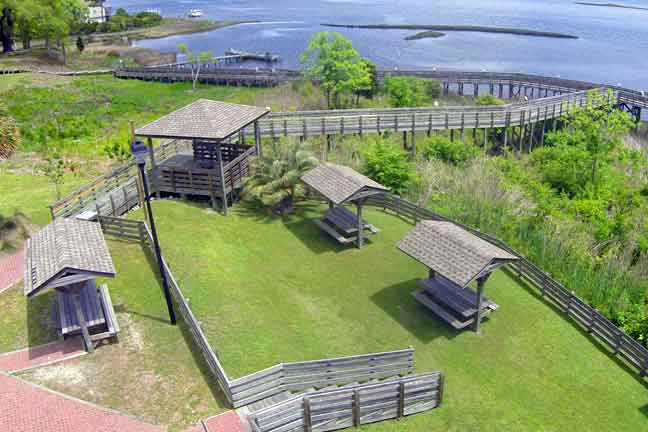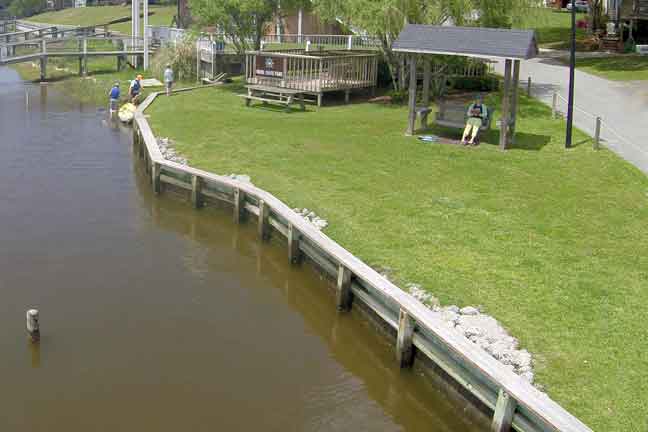 Ward's Shore Park
321 Water Street
Swansboro, NC 28584
A peaceful park facility located directly on the water at the "turning basin" of the Intracoastal Waterway. A great place for viewing boats and Pelican Island, Ward's Shore has picnic tables, seating, and a rain garden area
Pirates Den Park
640 Shore Drive
Swansboro, NC 28584
The park features an outstanding, nautically-themed playground designed for smaller children and includes picnic and restroom facilities.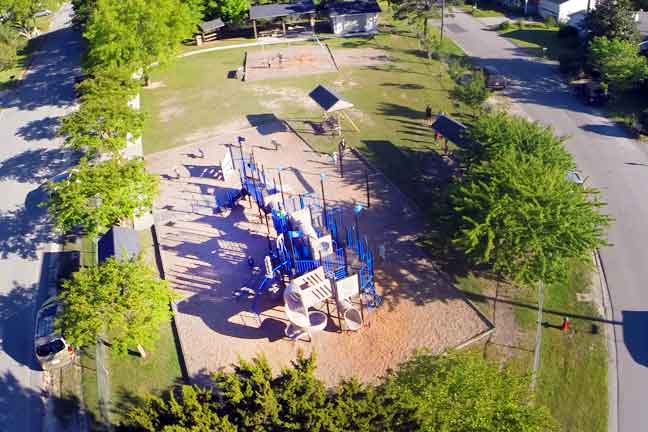 For more information on these parks and the Swansboro Parks & Recreation Department,
visit www.swansboro.recdesk.com or call (910) 326-2600.